I always thought of Gingerbread as the men, the stocky biscuit men. I never knew that gingerbread is actually traditionally a spiced sponge. And this recipe gets my mum's seal of approval (WOW I know) with the Hummingbird twist being a lemon infused cream cheese frosting.
This recipe uses an impressive variety of spices including cocoa powder, cinnamon, mixed spice and nutmeg.
It also includes both golden syrup and treacle. Treacle is the most amazing stuff and verges on bitter. It has a rich, deep taste.
You should make sure this is properly combined when adding this to the recipe until it looks like the below.
At first, your mixture will look a little granular, before you add the flour, when it will become a silky mocha-coloured batter.
When my Dad asked what type of frosting I was going to top them with, his first guess was "Coffee?..."(COFFEE?? Am I missing something else about traditional gingerbread.) "Dad. Of course not... are you joking?... coffee?... really Dad?". He wasn't joking.
No no, the frosting is in fact like I said, lemon.
Note the beautiful festive cupcake cases from Waitrose.
Here are some other cases I love...
'Let It Snow' Snowman Christmas Baking Cases - Pack of 72 £1.56 from The Craft Company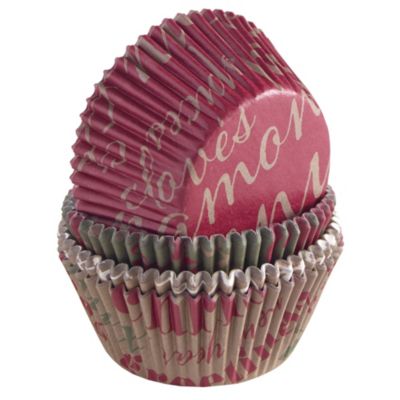 Script Christmas Cupcake Cases - Pack of 100 from Lakeland